Short Answer: No.
Long Answer: No, it doesn't matter.
Google is now rolling out Core Web Vitals as part of their ranking algorithm. — but website speed remains a very minor factor in search engine rankings. Here's Google's John Mueller:
Not to mention, a very large majority of sites score very, very poorly in Pagespeed.




Including Google's own properties.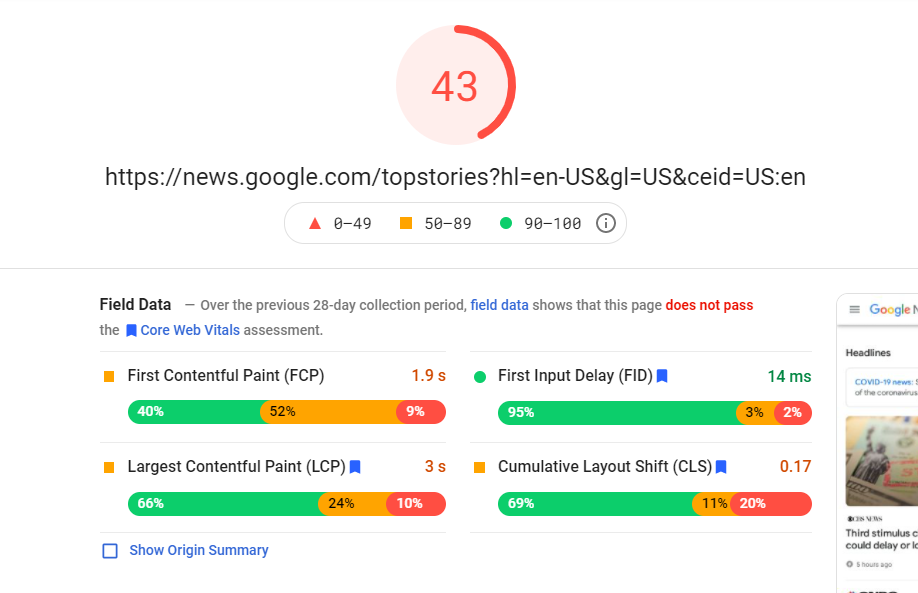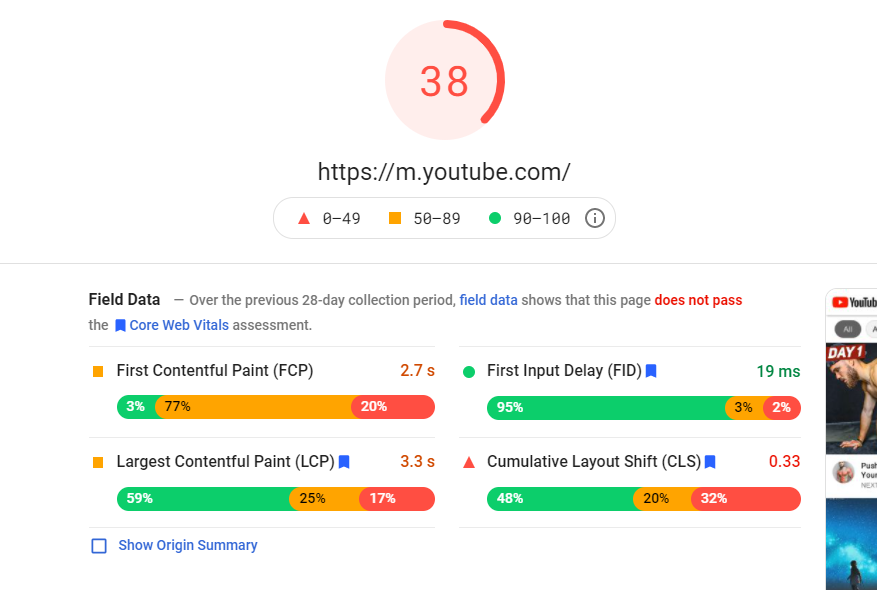 Of course – that doesn't stop these sites from ranking in the top 10 for highly competitive keywords.
Pagespeed Insight attempts to measure set aspects of a website under set conditions. With wide ranges of technologies, and rendering methods (SSR, BSR/CSR), spanning the web, Pagespeed doesn't measure how fast your website is – it measures how fast Pagespeed thinks your site is.
This, naturally, results in inaccuracies.
PSI doesn't even accurately simulate real-user behavior.
For one, Pagespeed Insights, located here, utilizes predominantly US-based datacenters. If you're targeting EU or Asian countries users, your site will seem much slower than it is, simply because of network latency.
Pagespeed Insights mobile also notoriously throttles the network and CPU for their mobile test to inaccurate proportions: 1.6 Mbps up/down and a 150ms RTT. This is despite the average mobile connection have a minimum of 12 Mbps up and 40 Mbps down, with around a 35ms RTT. As expected, this leads to improper portrayals of load time.
Third-party scripts, Javascript widgets, and other JS-heavy elements can heavily influence your Pagespeed score – but sometimes have little influence on how users perceive the speed of your site. For example, large images purely for aesthetic purposes would impact your LCP – but not the user experience, as the image adds little value to the content.
Ad scripts, which tend to load buck-loads of trackers will almost certainly weigh down your TTI (Time to Interactive) – even though important parts of your page will almost certainly be fully interactive far before then.
That's not to say your website's speed isn't important – in fact, it is extremely important and in the cases above, it's arguable that if the aforementioned content isn't useful or valuable, it shouldn't be on the page anyway. But, GTMetrix, Pagespeed Insights, Pingdom, and any other "synthetic" tool only measure in-lab performance which is buggy at best, and downright inaccurate at worst.
The recommendations these tools give can be extremely helpful – heed them with care. Striving for a perfect score, though, provides diminishing returns that are almost certainly not worth your time, if not impossible.
To gain an accurate understanding of how fast your website truly is, we recommend utilizing R.U.M. – that is, real-user monitoring/metric. Why guess at how fast your website is for visitors when you can quantify how fast it truly is?