We're proud of the performance and scalability offered by our platform, which is why this year, we participated in ReviewSignal's annual WordPress performance benchmarks. We recommend reading the results for yourself here: https://wphostingbenchmarks.com/benchmark/2021-25-wordpress/
To quote Kevin Ohashi:
CynderHost is a new comer who really stood out and earned Top Tier status this year. Perfect uptime is always a great start. Their K6 average response time was 14ms, beating the next fastest competitor by 27ms, and their P99 was 63ms beating the next fastest by 73ms. They had the fastest Load Storm average response time at 97ms and fastest wp-login time too. Throw in the second fastest WPT average response time and it was a clear Top Tier showing for CynderHost.

– ReviewSignal.com
If you're time-crunched, we've compiled some highlights from the tests.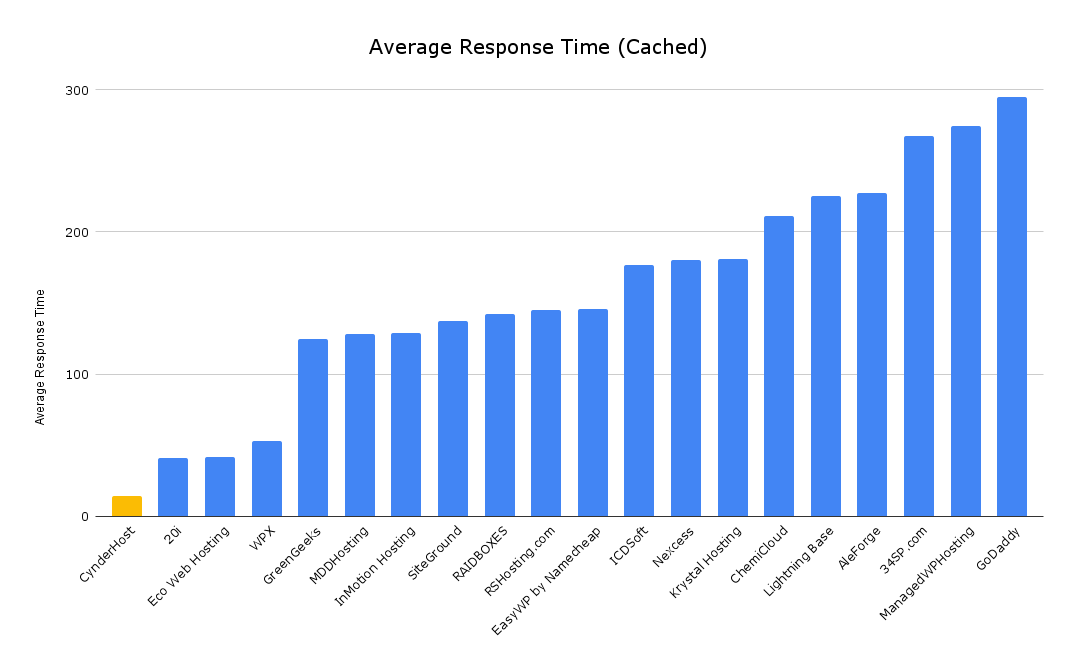 We removed IONOS + TVC.net, as they were significantly higher, and threw the rest of the graph off.
Here's a different test, that tests the performance without caching (users are logged in):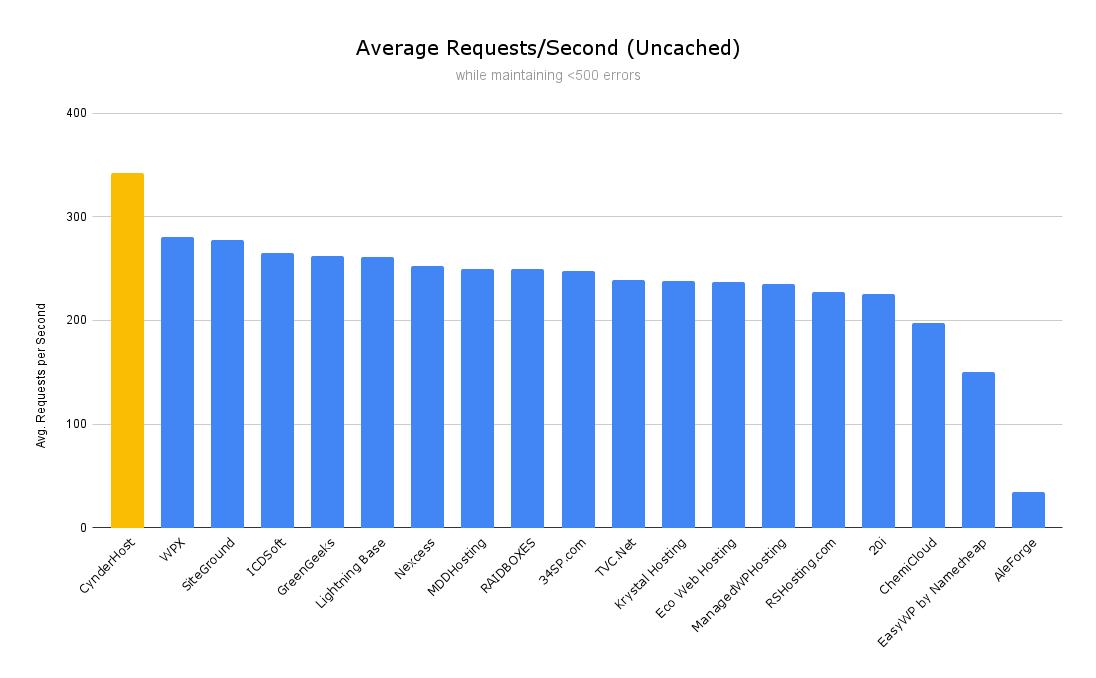 For fun, we threw in the hosts from the $25-50/m range (which is ~2-3x our pricing) since they were tested with the exact same loads.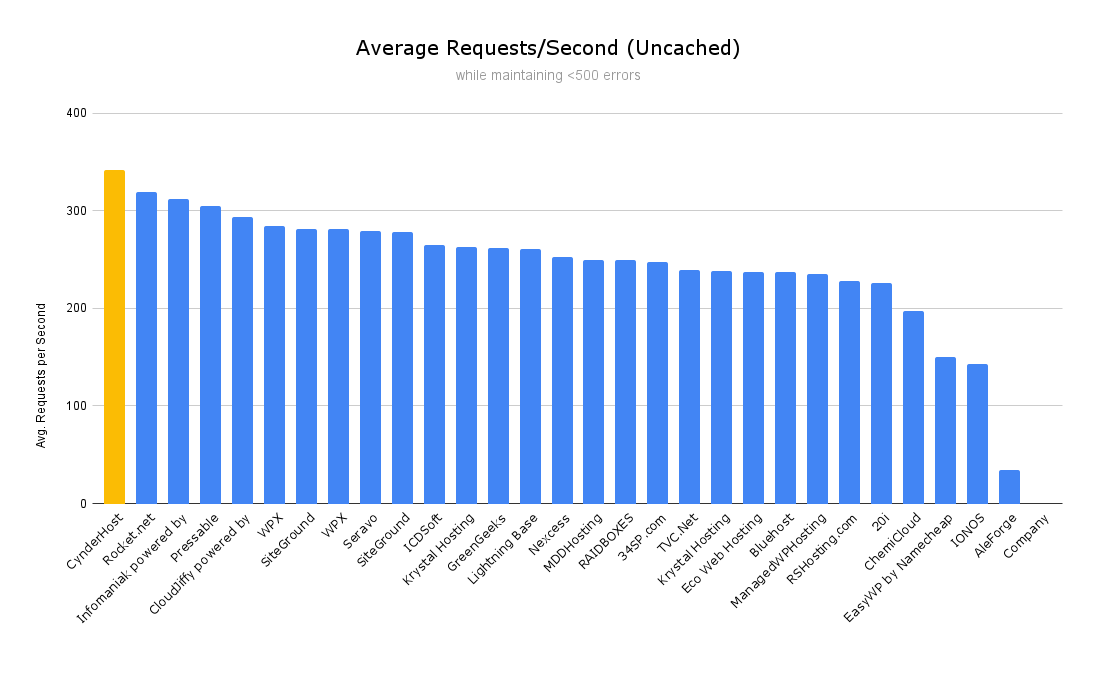 You can take a look at the results for this price range here: https://wphostingbenchmarks.com/benchmark/2021-50-wordpress/
Or read about ReviewSignal's Methodology here: https://wphostingbenchmarks.com/methodology/
Or, even better, give our High Performance platform a try, from just $18.99/month