Today, we're happy to announce the release of our automated WordPress migrations tool. This tool is built into our CynderHost Turbo (High Performance) panel and provides fully automated migrations from any host that supports FTP/SSH.
To start, it's simply a matter of choosing the domain you want to migrate to, clicking "WordPress Migrator" and filling out your current hosting credentials: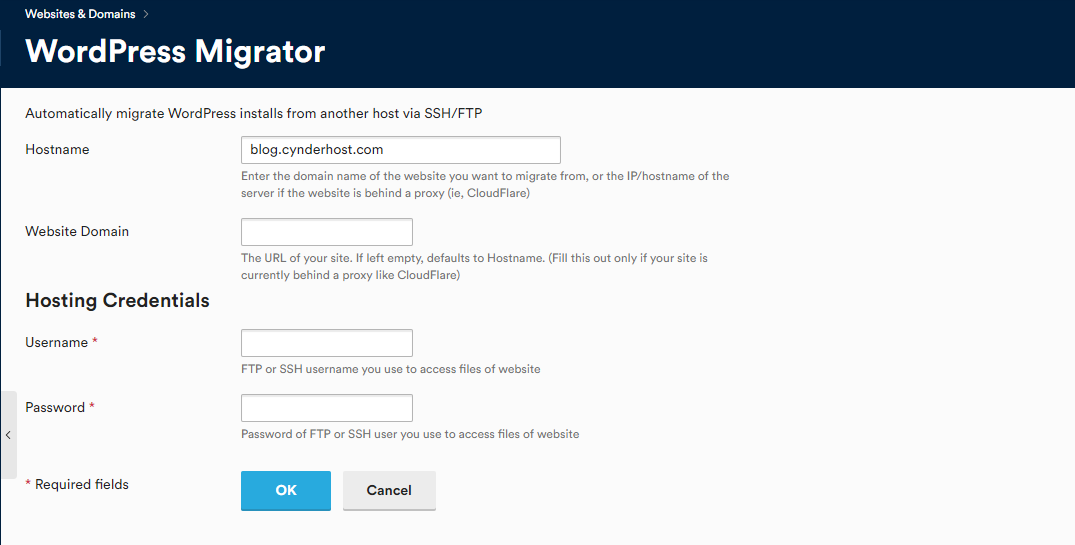 (If your FTP server hostname differs from your website, enter the hostname/IP address in "Hostname" and your website in "Website Domain")
Next, click "OK" and the credentials will be checked – if they work, WordPress instances will be detected and show up: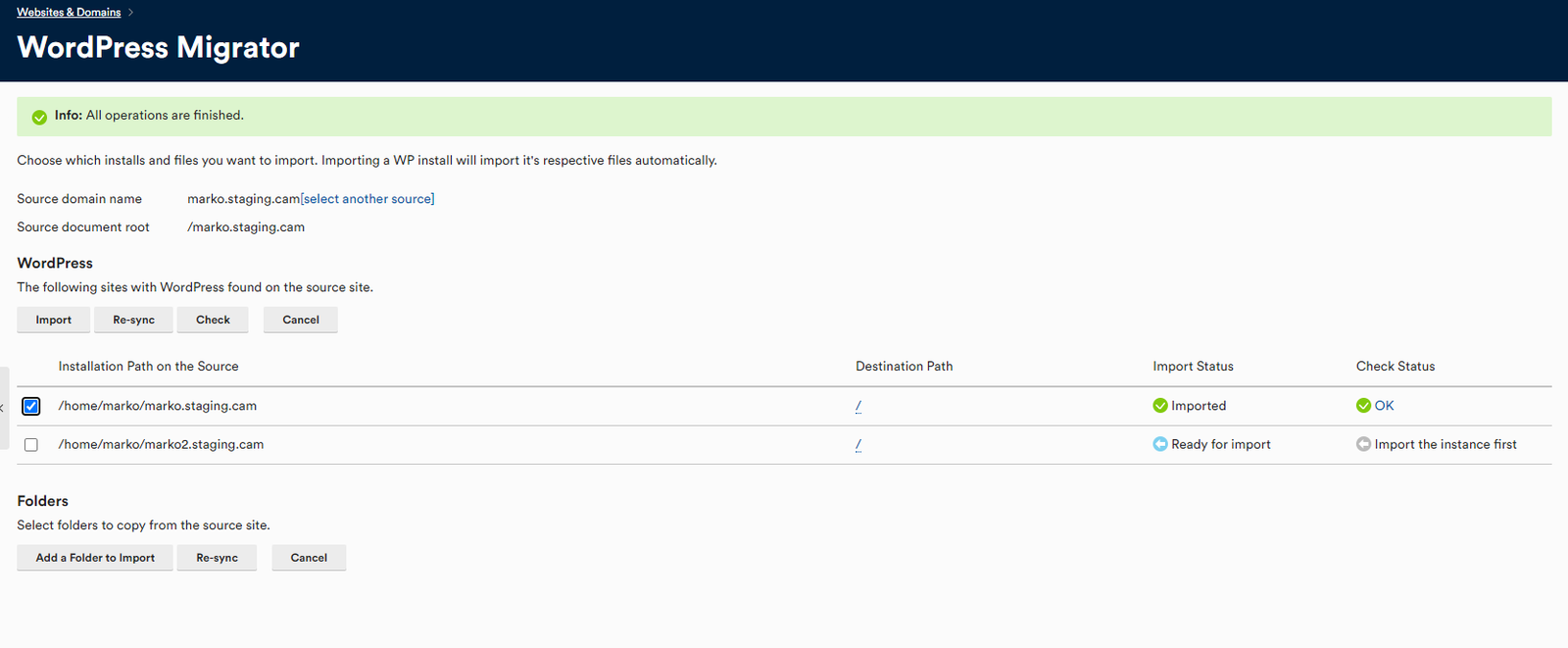 You'll be prompted to choose which instances to migrate – once you've selected the instance (and any extra files), clicking import will migrate your files and database to your site's document root.
After migration, it's recommended to click the "Check" button to ensure the migration was successful – it's also recommended to preview your site by changing your hosts file.
If everything looks good, you can go ahead and change your nameservers/DNS, and you're all set to go!
If you encounter any questions or issues, please reach out to our support team.