Marcelo owns web design, development, and IT firm WaltosTech. For the past 14 years, WaltosTech has been providing computer support and tech development services to businesses worldwide.
As a business centered around website development, WaltosTech knows the importance of having a fast and reliable website that can be shown to potential clients. Therefore, when Marcelo wanted to improve his company's site performance, he turned to CynderHost.
Use Case
A hosting platform that would be both reliable and very fast to clients from different parts of the world, including local clients in Latin America
A dependable support team for any potential issues that could arise
Already Fast?
WaltosTech was previously hosted on a "semi-dedicated" server – meaning a plan with lots of dedicated CPU power and RAM for his site. His hosting also utilized many common optimizations – NVMe drives, High-Frequency servers, and notably, Litespeed Enterprise (which provides HTTP/3, QUIC, LSCache).
This combination meant that WaltosTech's site was already quite fast – so finding an even faster platform without breaking the bank could serve to be a challenge.

Solution
Given our performance-backed money-back guarantee, as well as industry-leading benchmark results, WaltosTech chose our High-Performance platform ("Turbo"), migrated, and saw immediate improvements in important metrics like TTFB and FCP

In fact, there was an 87% decrease in the amount of time spent waiting for the page – or almost a 7x improvement.
The load time of other resources also saw massive differences post-migration: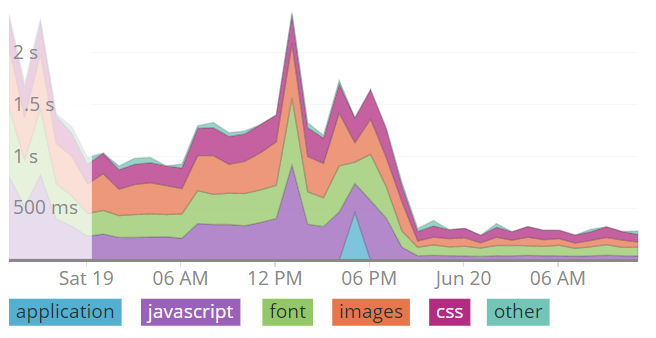 Finally, users saw the time it took for useful content to render cut down by almost 50% (or a 200% improvement):

From the migration alone, moving from a Litespeed server to our own caching platform yielded significant improvements for WaltosTech's site.
However, our High-Performance platform includes more than just an ultra-fast stack – we offer access to site optimization experts and assistance speeding up. Working with the team at WaltosTech, we provided in-depth advice, guidance, and help on the implementation of several changes that further boosted UX KPIs such as render time, LCP, and the Speed Index according to WebPageTest:


As well as GTMetrix: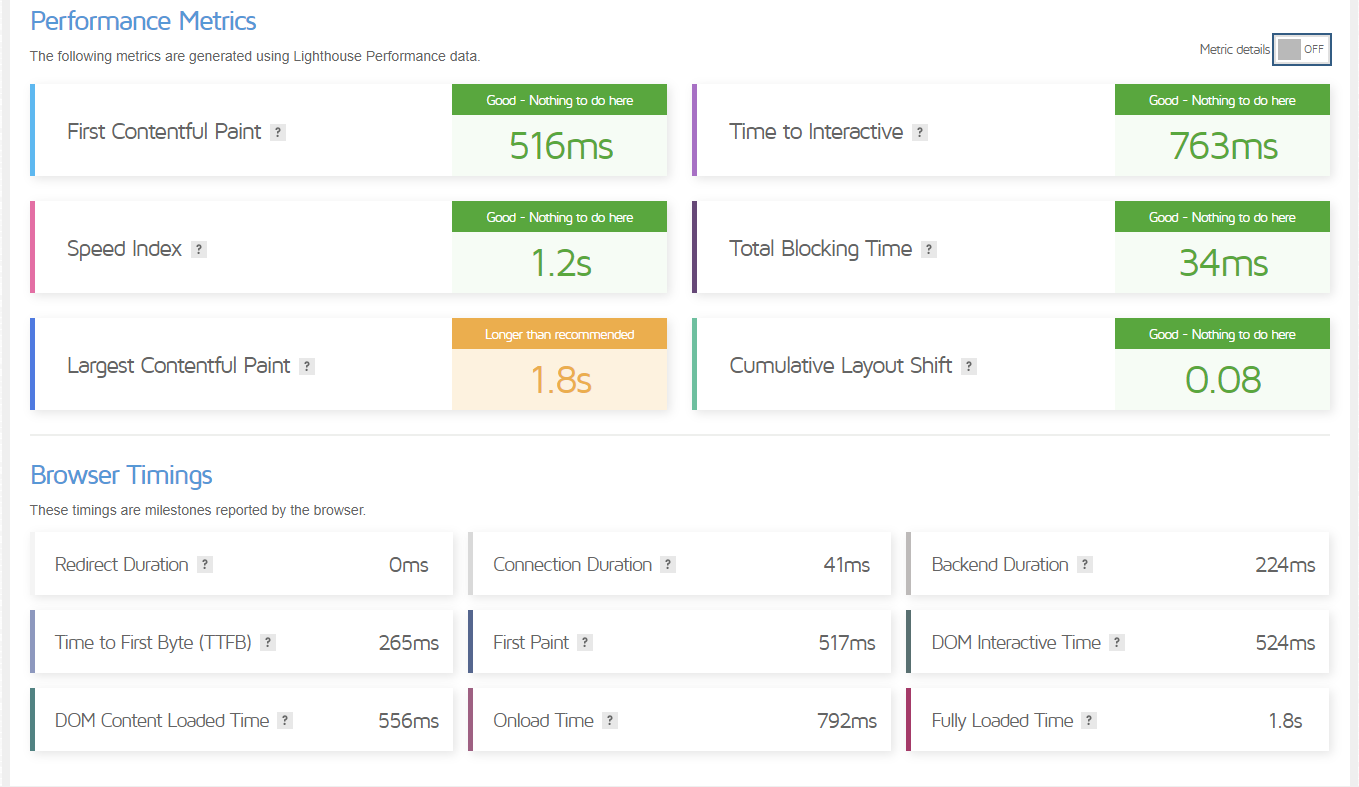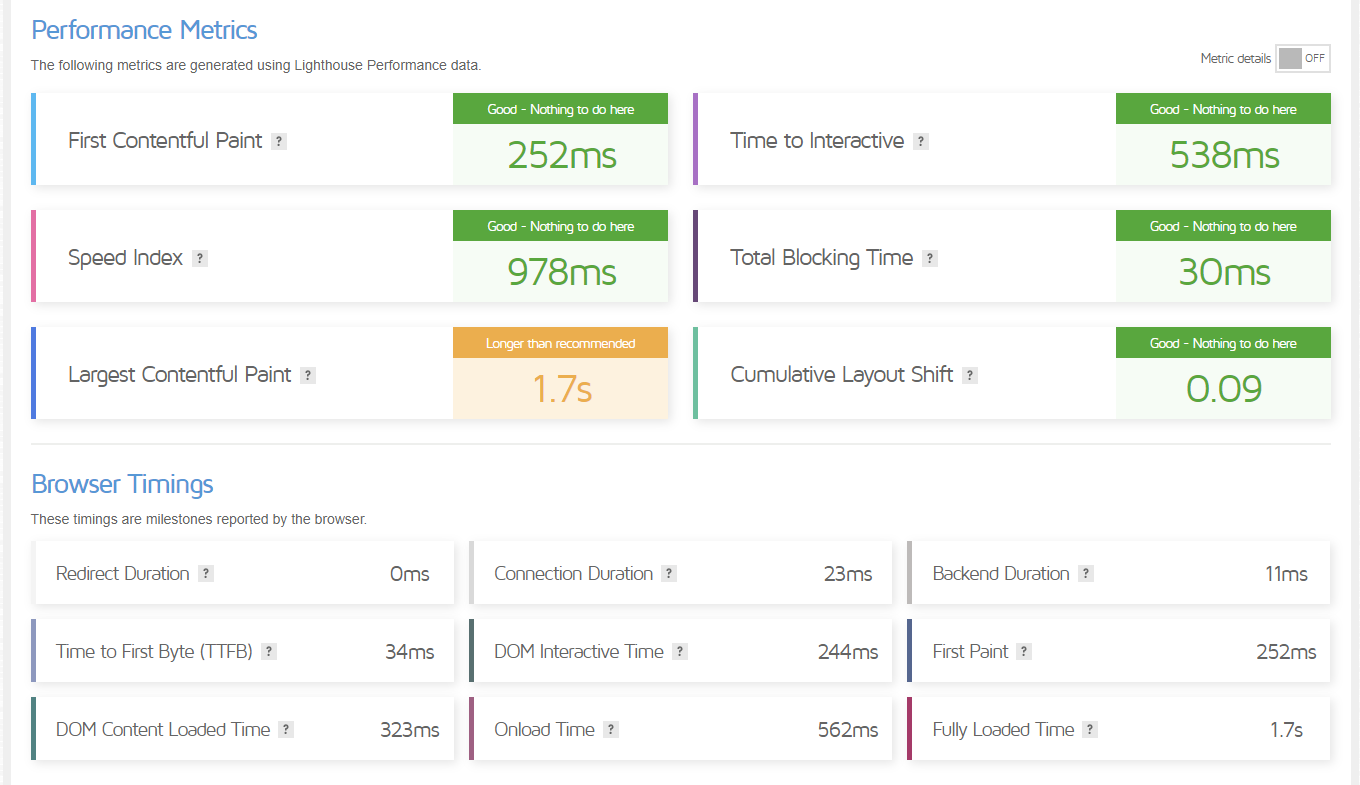 Conclusion
Key improvements:
8x TTFB improvement for users from around the world
2x FCP improvement
2x Faster "Fully Loaded" time
By leveraging our highly scalable architecture, caching engine, and team of WP experts, WaltosTech was able to drastically speed up their site – even though it was fast already, leading to a better experience for their visitors, and a potential for more conversions.
Marcelo, owner, and developer say, "We've seen much better performance on CynderHost as well as significantly better scores on GTMetrix and Google Page Speed Insights. The technical support is also extremely fast – I have never seen anything like it. They are also always willing to provide a quick solution to any issues or questions we have, which is essential to keeping everything running smoothly."
See how CynderHost's High Performance platform can speed up and protect your site with our performance guarantee.